[If you landed on this post first, I suggest you go back to the first post in the series of posts I'm writing about going through the Lean Volunteer process.  As always, for much more information about how you can set up your own volunteer abroad travel experience, please sign up for a discounted copy of my book, which will be done soon!]
Last week, I built up a list of 12 potential host enterprises. This week, I'll narrow that down to 3 candidates. Following the lean management concept of "minimal viable product", I've used these criteria to find these potentials.
can speak English
been in operation awhile, regardless of funding
is doing something I'm interested in
is in a place I want to visits
full time staff in country, at least one person
In an ideal world, which probably doesn't exist, I'd add these to improve my chances of having an impact on some group of people in lower income communities.
Dedicated facility in country, at least an office
Sufficient operating funds, at least US$250,000 per year
Reliable Funding sources, at least 3-4 big funders, or consistent revenue from product or service sales
Website that effectively attracts funders, clients, staff, etc.
I may not get all of these, but the more criteria I can check off, the better my chances of working with a host can really use business consulting, and the better my chances are that my work will can have an impact on lower income communities.
Here's the list of potentials I created in Step 2c (in no particular order).  My original interest (from my Ask Profile) was in helping an organization that helps women entrepreneurs, but I didn't find any groups so I loosened that desire in order to find a good fit organization in Costa Rica.
Rasur Foundation International, education
Foundation for International Medical Relief of Children
Global Exploration for Educators
Maximo Nivel
Global Volunteer Network (GVN) Foundation
Corcovado Foundation
Banco de Tiempo ACI
Asociacion Estrategia Siglo XXI para El Desarrollo del Conocimiento y La Innovacion
ELI International Volunteers
Love Volunteers
Integrated Learning Experiences Central America
Proyecto Montezuma
To save time, I'm going to start with a gut feel selection, to pick off my top 3 to do some due diligence on. If any of those work, then I'm good.
My gut feel check emphasizes: "education", "in Guanacaste", "can work with me in English," and "big enough".
After scanning my list and the information I was able to collect about them, these 5 organizations rose to the top for me.
Foundation for International Medical Relief of Children
Corcovado Foundation
Maximo Nivel
Rasur International
ACI Costa Rica
I also really like Asociacion Estrategia Siglo XXI para El Desarrollo del Conocimiento y La Innovacion which does Science, Tech and Innovation training.  But I can't find enough information on them to know if they are cohesive enough (and not just a "network" of organizations) or if they can work with my English.  So I'll skip them for now.
My next step is to do due diligence on these 3-5 organizations using the checklist I have in the book.
Foundation for International Medical Relief of Children. In operation for 13 years, FIMRC supports medical care among lower income communities, including refugee communities. In Costa Rica, this includes Nicaraguans who have fled their country. Their Project Alajuelita served over 2,000 patients in 2015 in 20 communities around San Jose, mostly women and children who have no other medical care. Worldwide budget for about 8 countries in 2015 was $1.8 million, no idea what Costa Rica got.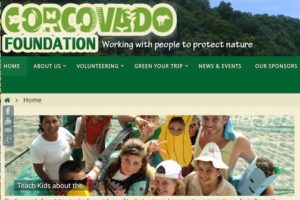 Corcovado Foundation. Corcovado brings volunteers to support land conservation in SW Costa Rica.   They focus on Sea Turtle Conservation, Environmental Education, Sustainable Tourism and Community Development. Possibly something in there for women entrepreneurs. They also say they"support the creation of micro tourism businesses that incentivize the protection of rainforest on private land", and "conducts regular training for local communities in areas such as project management, marketing, accounting and English lessons."   All sounds good to me!   They have a number of Americans on their Board, but I couldn't find anything on Guidestar or CharityNavigator, meaning that their US presence isn't official. I'll have to find out more information from them directly.

Maximo Nivel. Teaches English in Quepos, SW Costa Rica. They do two kinds of teaching. First, they teach locals English in classrooms. They also teach non Spanish speakers Spanish, for the TEFL certificate. They don't appear in any of the US based databases (Guidestar, CharityNavigator, GreatNonprofits) but I did a teaching stint with them in Cusco, Peru so I'm familiar with their basic operation.   I also have a friend who did a medical volunteer gig with them in Costa Rica, so I have an inside contact that I may be able to use.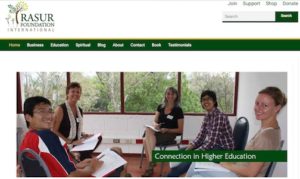 Rasur International.   Used GreatNonProfits.org and Guidestar.org to get more information about Rasur International. It's budget is small ($138,000) and it doesn't directly support women entrepreneurs, but it has good reviews, seems to have 5+ years teaching nonviolent communication techniques in Costa Rica, and has a California presence. They also make about 20% of their revenue through teaching fees, which makes it closer to a social enterprise than others. The impact in Costa Rica appears to be on children and adults who wish to build social and emotional intelligence in their communications.   It has a program for businesses on their website too.   I do not know where in Costa Rica they operate, but I can find that out.
ACI Costa Rica. ACI brings youth to (and sends youth from) Costa Rica in a variety of cultural exchange programs, for both short term and long term assignments. Not exactly what I was looking for (no apparent focus on women entrepreneurs), but it looks to be a solid program with some longevity.
Since I'm in a bit of a hurry, I'm going to send introduction letters to all 5 of these organizations, and see if any respond favorably.  Here's the basic letter I'll send. Notice that I am not telling them that I've done this a lot in this letter, because I want you, the reader, to see how this works without my experience. Also, I'm sending these as cold calls, rather than trying to find people in my network who could introduce me. This is as basic as it gets. So let's see how it works!
Who to send it to? I like to contact the organization's top leader directly. That could be the Executive Director, CEO, President, or possibly Founder.   This means that you may have to dig a bit to get a direct email address.   Maybe even phone the organization and ask for the leader's direct email. If you briefly explain what you'd like to offer, you shouldn't have any trouble getting an email address.   If you encounter a lot of resistance, then maybe you want to move on. You're looking for accessibility and enthusiasm for your free work, and if they can't be open to you at this point, maybe they can't be open to your project.
Come back next week when I share the results of my cold calling!
For much more useful insight into how all this works, please sign up for a discounted copy of my book when I release it, The Lean Volunteer: Traveling The World While Doing Good With Your Business Expertise.
Any questions or comments on how I'm doing this?
Photo Credits:
Logos are from the organizations' site.
Feature photo of classroom is from Maximo Nivel's site.